The CYBI forearm prosthesis was our protagonist's first functional gadget. In her early days, the family tried to mount a cosmetic prosthesis, to which the girl flatly refused using the "doll's arm".

Today she has a functional, stylish prosthesis with an astonishing color - the play of colours resembles that of fireflies. It is no longer possible to imitate the color, which means that the gadget is literally one of a kind! The girl first desired to make her CYBI hand look like a rainbow, but at her last gasp parents were offered a different color so they agreed.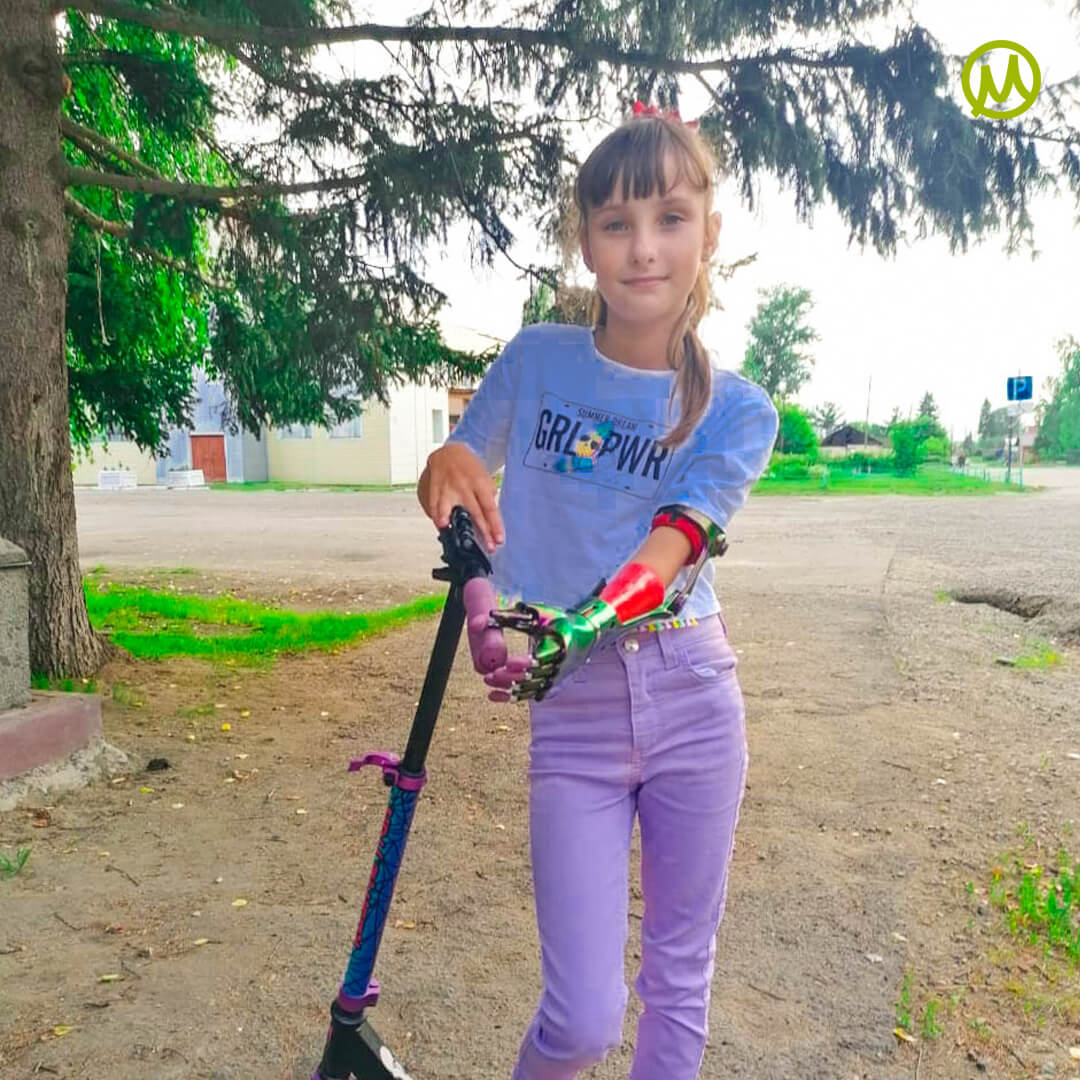 Her first reaction was exasperation, since she wanted it to be otherwise. However, the first tests of the device in action changed her mood. It was the emotions running high and the joy that overcame Ksyusha.

She now practices with her prosthesis each day, a little at a time. When she is in no humor for wearing it, instead of insisting, her parents let her take a break.

As for friends and relatives, they are glad for the girl and often ask her to use her prosthesis and show them what she can do.